Though each new business is different, new entrepreneurs often make certain mistakes when running a business for the first time. Many of these mistakes take the guise of money-saving measures but are ultimately detrimental to your business. Conversely, hiring great employees, paying for good advertising, and buying the software you need — although they may raise the cost of starting your business — are all necessary for a successful first year. Here are six common mistakes new business owners make.
Hiring the Wrong Team
One common misstep of new business owners occurs during the hiring process. You're more inclined to hire employees who cost less, but when you hire a low-cost employee, remember that you may not get as much value from that person. A high-value employee might ask for a higher salary, but that person brings experience, innovative ideas, and the ability to conquer many roles. Use tools like LinkedIn to actively recruit promising candidates who have strong resumes.
Pricing Your Goods and Services Too Low
Two things happen when you price your products too low. First, you lose money. If you don't know exactly how much your products cost, from materials to marketing to inventory space, you can't adequately price them. The same is true for your services and the hours and effort it takes to provide them.
The second thing you can expect from pricing your products too low is an uneven customer base. You may attract people who go for the low prices but who won't come back when you raise your rates. People might even assume that your work is subpar because it's priced so much lower than the competition's — and thus not visit you at all.
Putting up a Bad Website
If you've got a hideous website, you're better off deleting it and relying on your social media accounts. Your website doesn't have to be complicated and filled with moving graphics, but it should be attractive and easy to use. Hiring a designer will help, but if you really can't afford a designer, plenty of blogs and business sites will help you build your own website for a lesser fee. Regardless of the route you take, your website must be clean and professional.
Doing Your Own Accounting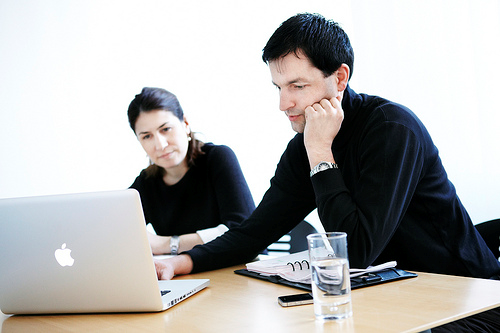 Accounting is more complicated than most new business owners realize. On your own, you may not realize when you're making accounting errors, missing tax deductions, or losing revenue in certain parts of the business. Either hire an accountant to get you started, or invest in powerful software. You can avoid bookkeeping mistakes with Sage One's online accounting software as you use its payroll tools and learn more about your business's finances with the business insights it offers.
Failing to Invest in Marketing
You must leave room in your budget for marketing. You're a new business, so how are people going to know you're there if you don't tell them? The kind of business you run will determine whether radio ads, television commercials, or print ads are going to serve your needs well. Regardless of these types, you definitely want online advertising. Check out Google Analytics, which tracks your online advertising and social media to let you know what's most effective.
Demonstrating Bad Leadership
You have to be a self-starter with a strong sense of responsibility to run your own business. Your team members will look to you when they're faced with tough decisions, snags in projects, and difficult clients. Being a leader means accepting responsibility when something goes wrong with the business, standing up for your business during B2B transactions, and making hiring and firing decisions when the business needs you to. Develop your own leadership style so that you feel confident and so that your employees trust you.
You're a new business owner, and your business is just a baby. You will make mistakes — there's no getting around that. You can, however, learn from the mistakes that others have made before you. Set up a business with a strong foundation, a great team, and the right technology in place. That way, when you do make a mistake, you'll easily recover from it.