The online gambling industry in New Jersey didn't take off like a rocket coming out of the gate, but it has definitely seen tremendous growth since it's been legalized in 2014.
In fact, since its inception, this industry has been on an upward trajectory and it doesn't look like it's about to slow down anytime soon.
With three years under its belt, the online gambling industry in New Jersey is posting strong revenue numbers year-over-year.
In truth, by the looks of things, the New Jersey online gaming industry has much more room to continue to grow at present and into the future.
The New Jersey Online Gaming Success Story
In 2016, annual revenue for online gaming reached $196.7 million. This takes place on top of an incredible 32% year-over-year growth in the previous year.
Adam Krejcik and Chris Grove of boutique research firm Eilers & Krejcik Gaming believe that while the growth will slow down a little bit in 2017, they still estimate that the online casino industry is going to grow by 20% to $230 million during the coming year.
And if you add online poker to the mix, these revenue numbers may even go higher.
It's quite clear that the online gaming industry in New Jersey is a big success.
With double-digit growth taking place every year since 2014, plus the massive amount of taxes being paid every year, you could expect this industry to continue to grow, expand, and thrive for the foreseeable future.
Online Gambling Revenue in New Jersey Facts and Figures
To help you better understand just how much money is being made in online gambling in the state of New Jersey, we'd like to share some powerful facts and figures to help solidify this point.
In 2014, gross online gaming revenue was $123 million. This generated a large amount of tax revenue in the amount of $21.5 million. As you can imagine, the state of New Jersey was very happy to benefit from this new, unique, fruitful tax opportunity.
In 2015, online revenue increased to $149 million for online gambling in New Jersey. In the same year, New Jersey generated $26 million in taxes from online casino games as the employee time clock at the casino keeps on recording employee hours..
In 2016, revenues get even better. During this year, the online gambling industry grossed $197 million. And the state of New Jersey was able to collect $34.5 million in taxes off of the back of his revenue.
In 2017, it's estimated that these numbers are going to jump up even higher. Current estimates state that online gambling will bring in $230 million between online casinos and online poker. And the tax revenue generated from these activities is estimated to be $40 million for the state of New Jersey.
After seeing numbers like this broken down, it's hard to imagine that the state of New Jersey would do anything to jeopardize this excellent tax revenue. This is a great business model for the state and the country on the whole.
How Will Online Gaming Continue to Grow in 2017?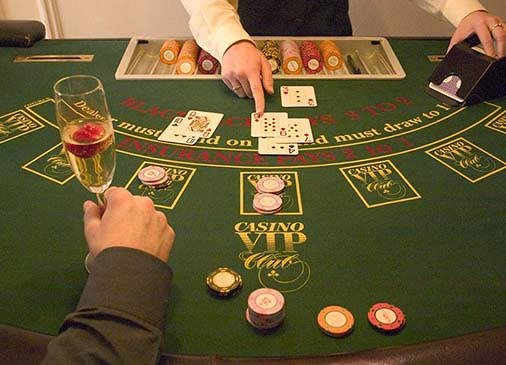 There are a number of things this industry can do and will continue to do that will allow it to grow in 2017.
For starters, many of the online casinos in New Jersey do not require a deposit. And if you do make a financial deposit, you will receive a hefty bonus.
This bonus is something that you cannot get at a regular casino.
According to NJ No Deposit, players should "Use these codes when signing up for your new player account to get the maximum bonus available."
Second, innovation will also drive this industry.
Live dealers, virtual sports betting, and exclusive and top-tier content, are all ways to create innovation in the industry and bring more players into the fold.
Conclusion
As you can see, online casinos in New Jersey are achieving great success. We will continue to see more and more growth and success as the years go by and more people begin enjoying online gambling in the state.
Author Bio
Pat Sava is a super-connector with Towering SEO and Youth Noise NJ who helps businesses find their audience online through outreach, partnerships, and networking. He frequently writes about the latest advancements in digital marketing and focuses his efforts on developing customized blogger outreach plans depending on the industry and competition.